Yurtle and Testudo, the Red Eared Sliders (turtles)
February 8, 2008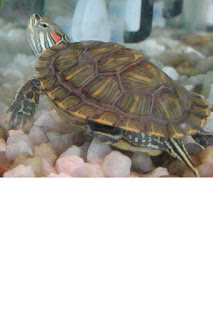 We also share our home with 2 Red Eared Sliders (RES). Pictured on the left is Yurtle, the young male. This picture was taken when he was a baby. He is now reaching maturity, and hit puberty a few months ago. We know he hit puberty because he has been courting a large rock in his tank. He hides his face behind his long front claws, and rattles the claws back and forth then tickles the rock with them. Male RES also flash their reproductive organ at their romantic interests. This happens more often during puberty. As the male appendage is black with sail-like fins and as big as his shell, it was quite startling the first time he unfurled when I was around! As a baby his shell was only a couple inches long. Now he measures about 7 inches, and will finish growing at about 9 inches long. He is quite a begger and swims over looking for food when you approach his tank.
Testudo is the female. She is about 10 inches long at full growth, and about 10 years old. Testudo is more shy, and prefers to dive off her basking platform and sit on the bottom when approached. Sometimes she hides under her platform and peeks her head out to see if you are bringing food. She is a suprisingly good climber and very determined when she's looking for a place to lay her eggs. We added fencing around the top of her tank after we found her nesting in the laundry room. These turtles will live up to 40 years with proper care!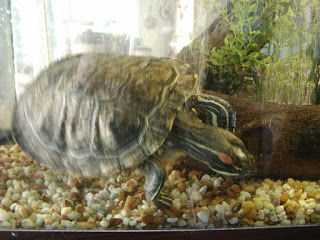 As aquatic turtles they need to live in tanks. The rule of thumb is 10 gallons of water per inch of shell length. So, Testudo and Yurtle each have their own stock tank, 100 gallons and 70 gallons respectively. They also each have a basking light for warmth, a reptile light for the UVA and UVB light, a basking area to get dry, tank heaters to maintain the water at about 80 degrees F and powerful pond filters. Turtles are messy, and standard aquarium filters sized to the stock tanks won't keep the water clean enough, so they have pond filters and also homemade wet/dry filters. The bottoms of the tanks get vaccumed to pick up the large debris and they get regular partial water changes. We have somewhat acidic water here, so I add a pinch of baking soda to balance the water pH so their shells won't be damaged.
The turtles eat a combination of pond vegetation, fresh veggies like lettuce and carrot peelings, feeder minnows, live snails and turtle food. They also have a piece of cuttlefish bone (actually called cuttlefish pen) in each tank to chew on for extra calcium.
Testudo, being a mature lady, also has an area for egg laying. This is very important for females, as they may hold their eggs and become eggbound, which can kill them. Like a chicken, the eggs aren't fertile unless she has had a boyfriend. So she lays sterile eggs every year.
Copyright ©2016 Carrie Eastman.
These statements have not been evaluated by the Food and Drug Administration or American Veterinary Medical Association, and are not intended to diagnose, treat, cure or prevent any disease. Always consult your veterinarian about any changes to your animal's health program.
You May Also Like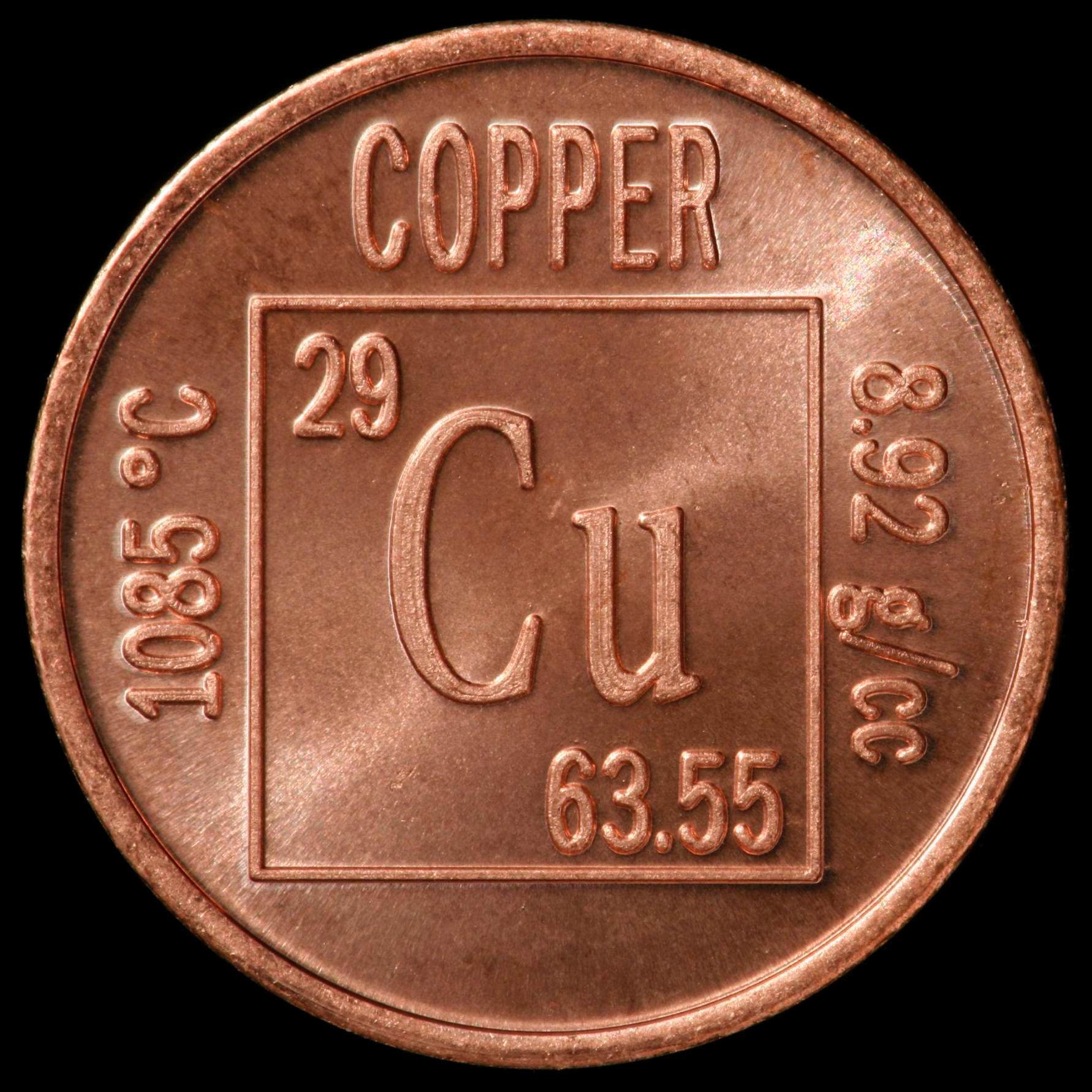 December 10, 2013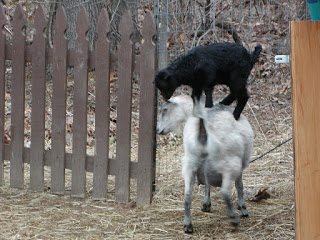 December 6, 2013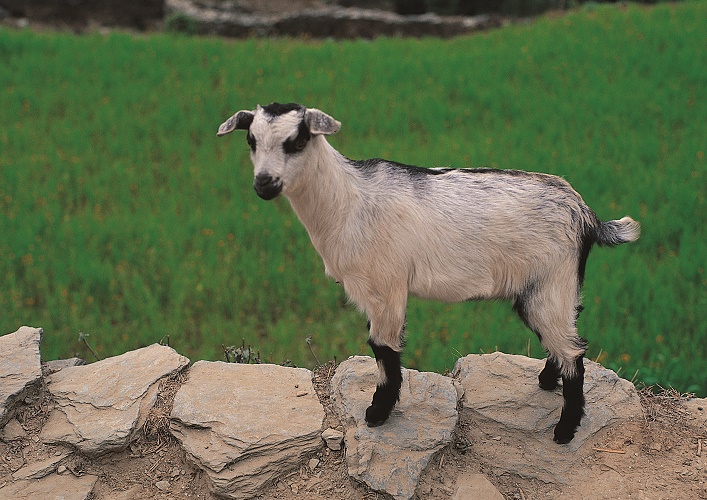 September 14, 2013