Fall musings
October 1, 2010
(me & my brother riding Thistle)
As Halloween and the first killing frost suddenly seem just around the corner, I get to thinking about the past year. That includes the blog. I looked back over the old posts, and realized I've shared a lot about techniques, and science, training and facilities and nutrition, and not so much about life
here at Oak Hill and my own personal journey with my animals. It occurs to me that perhaps people read newsletters to learn facts, and read blogs to learn about the person behind the newsletters & facts.
So this is me. (with Pandy, our first dog)
I feel like I was born loving animals and the outdoors. All my earliest drawings were horses or other animals. I thought I'd be a jockey, then a vet, then I got interested in wildlife science and planned to go into endangered carnivore restoration. I spent some time working with wolves in North Carolina, finished college, spent some time working on shad (an endangered migratory fish) restoration and finally ended up working for a government environmental agency. I was out in the woods a lot. As a kid, I lived near a nature reserve and used to head out alone, for hours at a time. I knew all the dirt roads and deer trails, built little camps and hides, explored the old ruins and ponds. In elementary school, my girlfriends and I used to sneak off the playground to play on the trails in the woods behind the school. The trees in my yard each held seats or treehouses, sometimes both. I spent summers camping in New Hampshire and at the family farm in eastern shore Maryland.

(top to bottom: New Hampshire, the pet snake, Whitey & Thumper)
So I've come to realize that the seeds of my present life were planted a long time ago. Which brings me to the present, a sunny fall day in my dream house on a few acres of hilly Pennsylvania land.
This past year has brought many changes to Oak Hill. We lost PonyPony in April, Fearless (our border collie) at the end of the summer. They both died at home, peacefully, after very long lives. The
fainting goat herd
has grown, and so has the chicken flock. I'm happy to be able to share eggs with my parents and my hay grower. We're making progress on self-sufficiency. I have plans to milk a few of our does this coming spring. Our garden grew larger this year, and I'm grateful for the abundance of fresh veggies we've had all summer. And the zuchinni that continues to produce, and produce, and produce…
I've got plans, and some of the materials, to add cold frames sometime next year for fall 2011 crops.
We're putting in a woodstove this fall, and hope to do most of our heating with passive solar and the stove this winter. With 20 years of deadfall around the place, we should have plenty of wood this winter to warm our compact home.
The pastures and runways continue to evolve. I may have one more round of soil tests to post this fall, then I'll be taking a break from that project until the cold kills off the underbrush the goats can't reach. You can read about the pastures/runways at
http://quercusknoll.blogspot.com/
I found plans in a magazine for
passive solar stock tank heaters
. I believe I can adapt them for smaller buckets, and will eventually build some for all the livestock. Watch for posts when I do.
Until next Friday, be well & happy!
Carrie
http://www.carrieeastman.com/
Copyright ©2016 Carrie Eastman.
These statements have not been evaluated by the Food and Drug Administration or American Veterinary Medical Association, and are not intended to diagnose, treat, cure or prevent any disease. Always consult your veterinarian about any changes to your animal's health program.
You May Also Like

January 20, 2016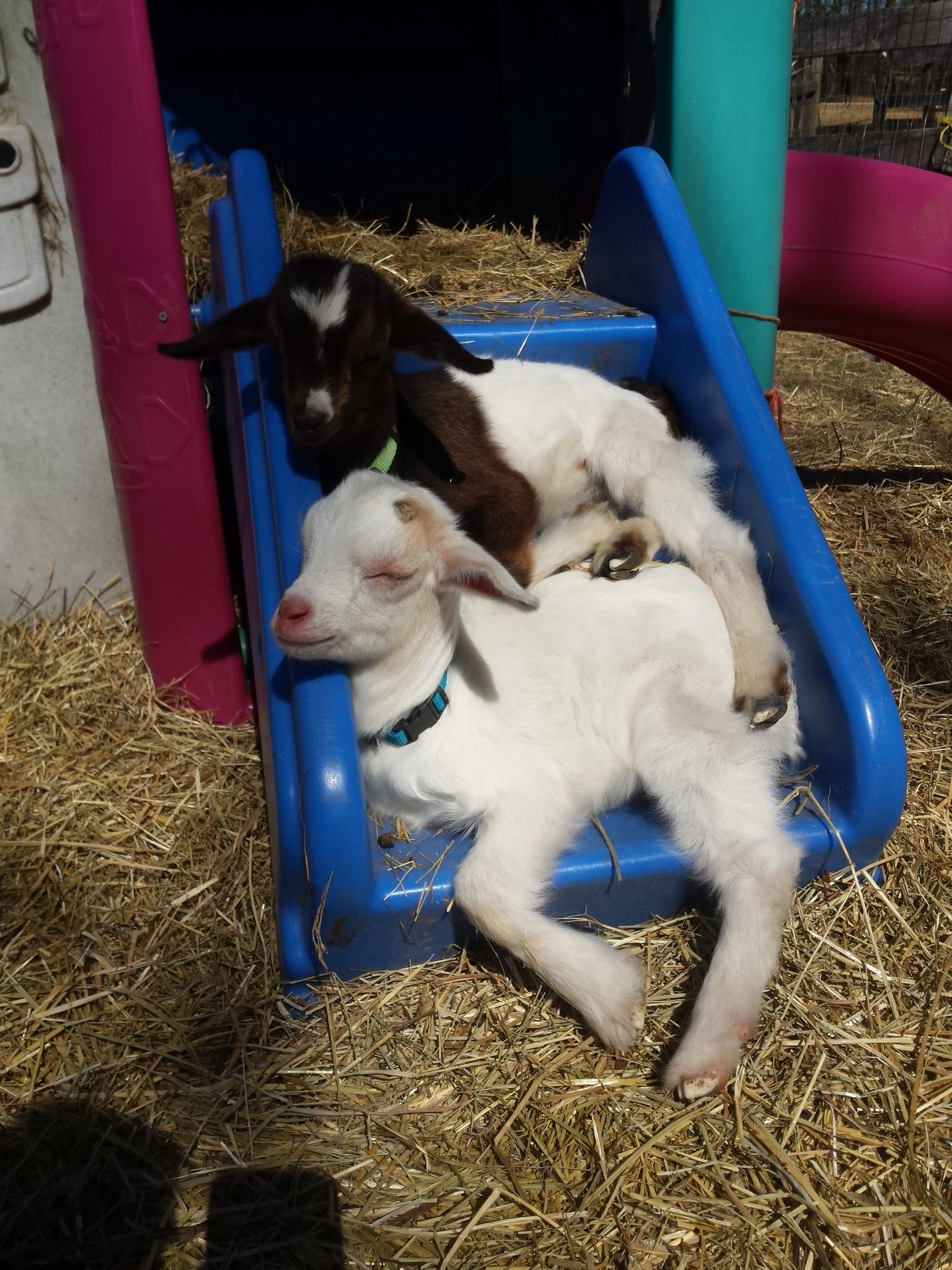 March 13, 2016