Ted
June 16, 2011
I submitted Ted's case history to the TTEAM offices for approval the other day. It occurred to me that my readers might find his evolution interesting.
Ted is a 16 year old Welsh Cob gelding.
When I first met Ted, he was emotionally distant from people, even his person Mary. Ted was very mouthy, and would mug people for treats. He was cranky about grooming and being tacked up. Too much the gentleman to actually bite or kick someone, he would pin his ears, switch his tail, bite objects or block you with his body.
I started with Ted's physical condition. A combination of bio energy work and nutrition changes helped Ted become more balanced and lose some weight.
Ted's back was locked up and he had obvious saddle damage. I used a combination of TTouches and other bodywork to help Ted heal himself. When his back was on the way to full healing, Prudence Heaney came out to fit Ted with a new saddle.
Proper barefoot trimming made the changes to his hooves, and a visit from Dr. Regan Golob tweaked the last few body issues.
I also switched Ted from a snaffle bridle to a Kincaid jumping hackamore.
Plenty of TTouches and going back to the basics on the ground slowly taught Ted that I would listen to him and respect his space & wishes. Once he realized he had a choice, he began volunteering to participate. Ted would test me sometimes, refusing and watching to see if I would allow the "no". Steps forward and steps back.
By this spring, Ted was going completely bridleless, walking and trotting in hand and under saddle. His attitude had turned around completely and he was enjoying human company and touch. His back flexibility was almost normal. And Ted and Mary were partners! So amazing to see this independent distant boy actively watch for Mary's arrival, and come to greet her!
Here's a short video of me & Ted, all bundled up, on one of his first bridleless rides:
In Mary's words…
"I almost gave up on riding Ted when I heard about Carrie Eastman and her healing work with humans and animals.
When we met, I knew right away that Carrie Eastman was the right teacher at the right time for Ted and me. Ted connected with Carrie immediately, and almost seemed to sigh with relief that I had finally gotten the message: that being with a horse is about partnership on all levels – mind, body and especially heart. And, that just as in any relationship – it is real, steady, sometimes difficult often joyous work in the here and now.
Carrie taught me how to listen to Ted: to have his well being first and foremost up front and center. Carrie taught me how to better understand Ted's body language, to notice when he is not feeling well, to give him the ok to say "no" when he doesn't want to do a particular exercise. Carrie also taught Ted and me practical, step-by-step ways to connect and build the trust between us through our interactions on the ground and eventually in the saddle. And, that being with a horse is not about winning or losing. It's about caring enough to listen and respond to what my equine partner is saying or doing.
The difference in my relationship with Ted, because of Carrie's work with us, is palpable. I was away for a time this winter, and when I came back to see Ted he greeted me with a sweetness that moved me in a way I didn't know was possible. It was clear that Ted not only recognized me, but that he was also glad to see me and enjoyed our doing the TTouch exercises that Carrie had taught us. When I rode him a couple months later – the first time in almost 6months – I clearly sensed that something had changed; Ted wanted to do that with me.
That sweetness continues – even through rough patches when I lose awareness and forget to listen to Ted and hear what he is telling me. Carrie and Ted and I continue to work with each other remotely since Ted and I have moved 700 miles away from PA. I know that with Carrie's guidance, the bond and trust between Ted and me will grow deeper and stronger as we partner and learn from each other. " Mary Riley-Sanders
You May Also Like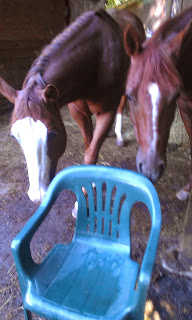 April 4, 2016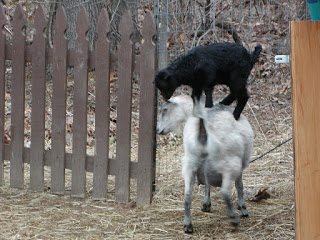 December 6, 2013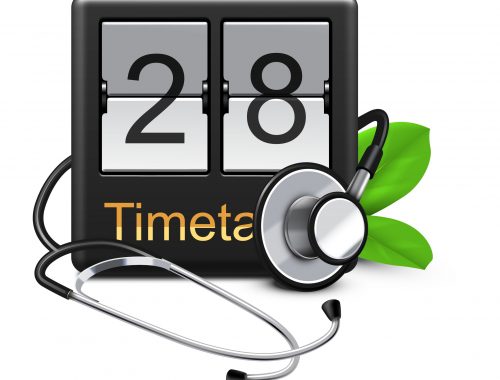 October 23, 2021