Kidding, new bucks & Runa
February 26, 2013
2013 kidding season has officially started! The first buckling was born on Saturday, February 23 just as I was leaving for West Virginia to pick up our new buckling. Does have a sense of humor.
So this is Boo, short for Peekaboo. Blue eyes, maybe polled, black with some white. I'm still deciding whether he will be for sale.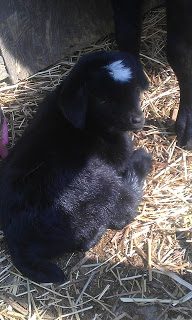 Boo
Meanwhile, I fell in love with a buckling at Dancing Bear Farm in West Virginia. From the day Susan Soeder posted his picture, I just knew this was my buck. This is Dancing Bear Farm Minstrel In The Gallery, barn name Jethro.
So off to West Virginia I went, to pick up my amazing Jethro. This is what I returned with…
Meet Jethro AND Dancing Bear Darkside Eclipse, barn name Tank. Both are blue eyed and built like Mack trucks. When they are a bit older, they will be dehorned, per Oak Hill safety policy. Dancing Bear stock are selected for thriftiness, hardiness, and high meat to bone ratio, ideal for the homestead market. I'm really excited to add these genetics to our chemical-free and vaccine-free program. Meanwhile, Runa continues to grow and learn to be friends will all the creatures at Oak Hill. Here is Runa with her chickens.
Stay tuned for more kid pictures as kidding season progresses!
Copyright ©2016 Carrie Eastman.
These statements have not been evaluated by the Food and Drug Administration or American Veterinary Medical Association, and are not intended to diagnose, treat, cure or prevent any disease. Always consult your veterinarian about any changes to your animal's health program.
You May Also Like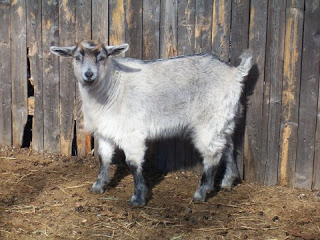 October 26, 2015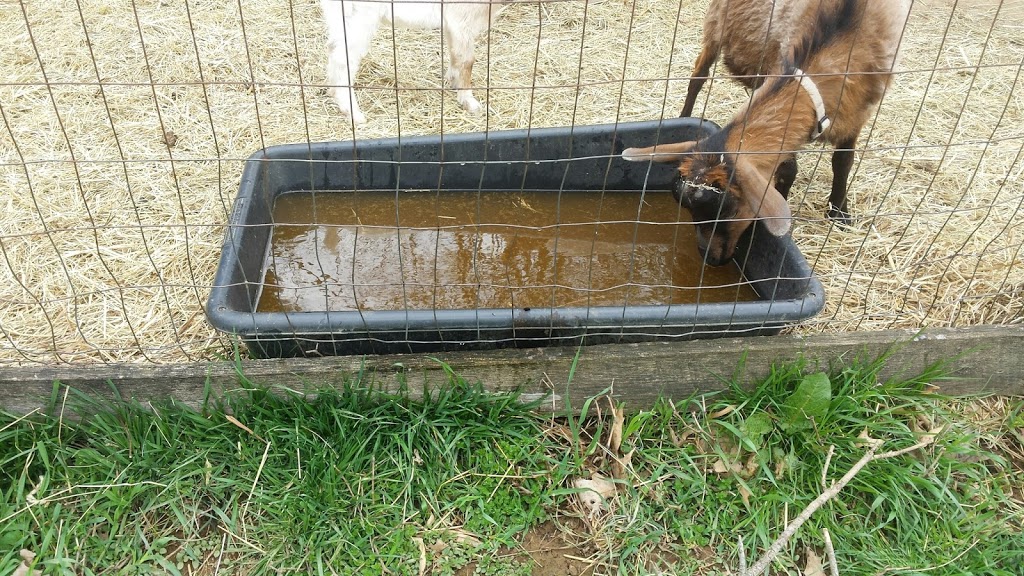 April 22, 2016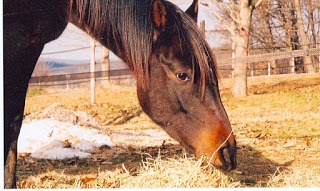 December 12, 2010