Oak Hill fall musings & planning for 2016
October 8, 2015
Boy, it's been ages since I updated folks on doings at Oak Hill.
You may (or may not) have figured out that a variety of species share Oak Hill with us. In residence are horses, fainting goats, muscovy ducks, buckeye chickens, dogs, cats, fish and turtles.
As time passes we continue to change or add buildings, fence systems, shelters, feeding programs and all the many details that go into running a small homestead.
Fall is my time for assessing the past season and planning for the next.
We realized that we need to really get back to doing regular soil tests and focus on building the best soils possible, making that the top priority. The pastures are decent, sure. We can do better. The healthier the pastures, the healthier the animals are. And good pastures save money on hay and supplements. We had been doing pasture rotation. This fall and early winter we will be doing soil tests, fertilizing with Dynamite Humizyme (only available by special order – you won't find this on the website), and also spreading the manure that has been composting all season. (In the past we have just had the manure hauled next door to fertilize the hay we buy). I'm also planning to experiment with a light application of Redmond salt to make the minerals more available, and possibly applying commercial-grade zeolite powder to neutralize environmental toxins (time to add "locate bulk zeolite" to my planner). In 2016 the plan is to continue pasture rotation and the runways for the horses, while adding high-intensity high-density stocking and rotation using the goats within the horse pastures (watch for future posts on high-intensity high-density grazing).
Speaking of runways, we finally had the lower runway fully open this past season. The horses loved it! Our runways are hilly and rocky, with some fallen logs, and it was wonderful to watch the horses navigate the hills and obstacles at a dead run. I saw positive changes in their body condition and hooves. Our biggest challenge was how to offer hay. Small hay pillows and hay nets are just too time-consuming for our operation. What worked best was a round bale, located at the lowest point and the opposite end of the water supply. In 2016 we plan to add either a round bale net, or the new Hay Wise slow feeder (brand new product, only available by special order. Contact me for details.).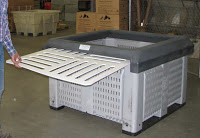 Patented Hay Wise hay feeder
Either one will need some sort of pop-up canopy or other shelter to keep the rain off. I'm still playing with options.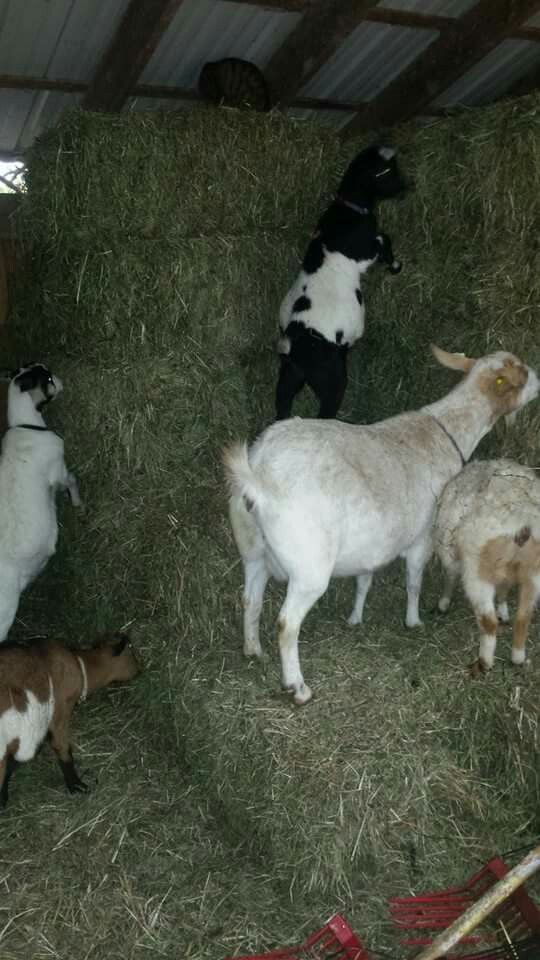 For the goats, we are adding permanent creep feeders to the buck and doe night pens, and also planning some browsing enclosures reserved just for the young kids up to 3 months old IF the new rotation plan isn't enough.. Hmm, and finally adding sleeping platforms to the buck shed. Plus building a new improved doe shed. And adding emergency kidding pens under our home for any winter kids. This fall I will finish up the solar water trough covers for the goats, now that I have a good working design. The biggest challenge has been keeping the ducks out of the water. I think I have that solved by elevating the troughs a foot or so above ground, and keep the drinking hole the size of a goat head.
We are tweaking our goat breeding program as well, focusing in on what appear to be our 2 best niche markets – colorful friendly pet kids and complete starter packages for other homestead families. We are continuing our no-vaccine, no-chemical, no-GMO program. We are focusing on mini to medium size, very traditional fainting goat appearance and growth rate, and doing more education about the milk and fiber options in the breed. We will see how the refined direction works in 2016. In honor of the new focus, the website is entirely redesigned.
The ducks – well – momma ducks like to hide their nests and ducklings. We had ducks hiding all over the property. 2016 will include bringing our funky duck shelter closer to the goat night pens and turning it into a duckling area. On the plus side we did find that adding the ducks really helped with fly control, as well as slug and snail control.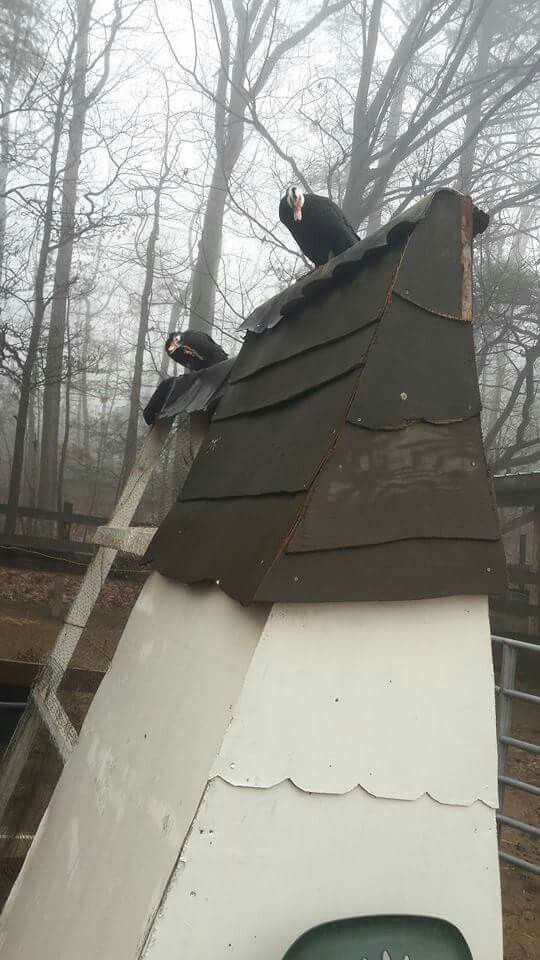 Yup, that's an A-frame duck shelter. Scalloped the trim & roofing to make it fun. Maybe add colorful paint?
2016 also means testing out the sand bedding system for the buckeye chickens, to make hen house cleaning faster and easier.
Finally, my poor garden. As I avoid tilling to keep the soil critters safe, the weeds really got away from me this rainy summer. Sometime this fall I will be adding heavy mulch and cardboard to knock those weeds down. At the same time, I'm planning to try winter seeding (I'm saving all the plastic jugs I can find) to get an earlier start and be one step closer to growing everything from seed. Ultimately I'd like to be saving seed from our heirloom garden crops and growing everything from scratch.
So, that's life on a homestead. Always finding new, better, faster, healthier ways of caring for the animals and supplying ourselves with meat, eggs and fresh veggies.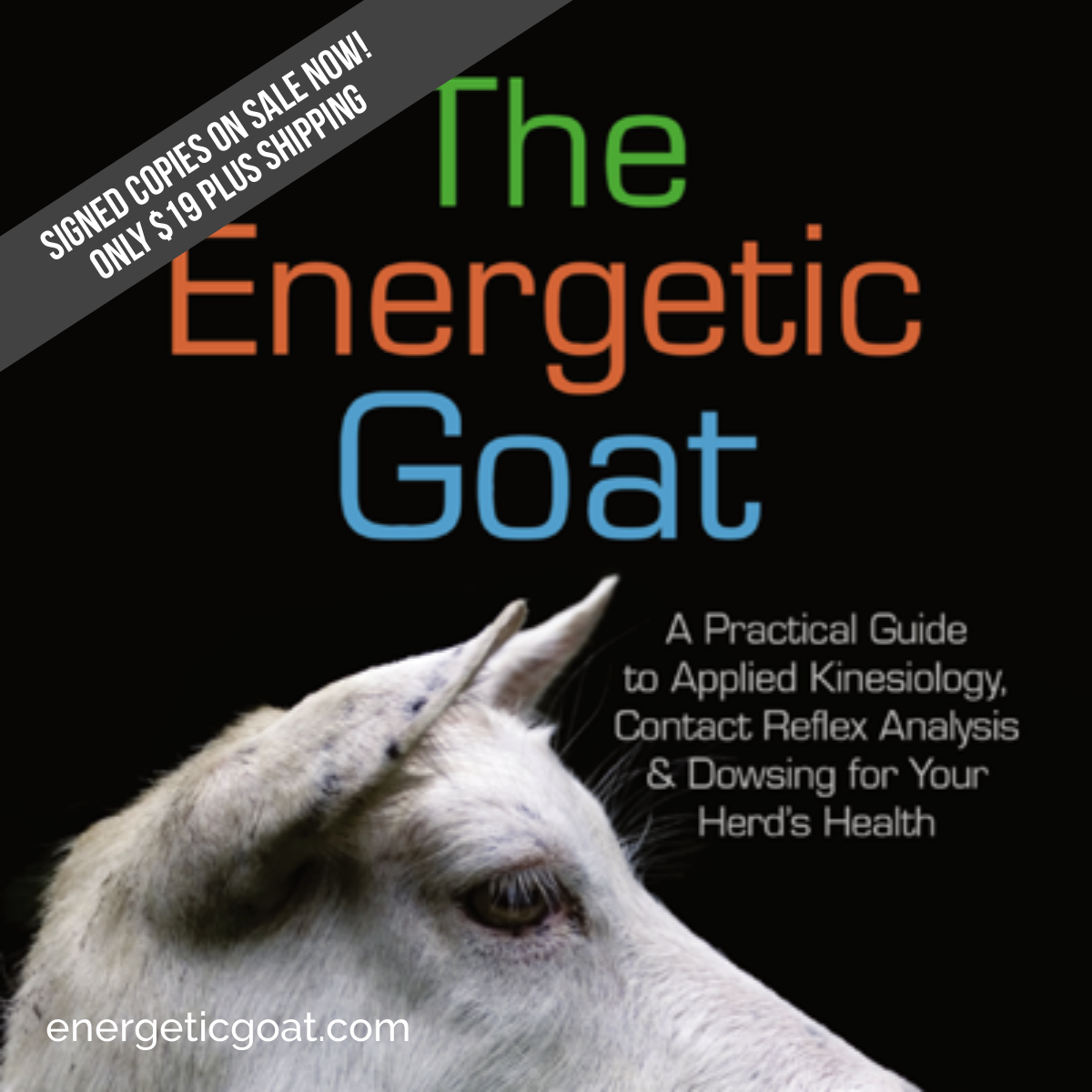 You May Also Like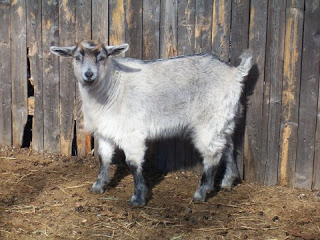 October 26, 2015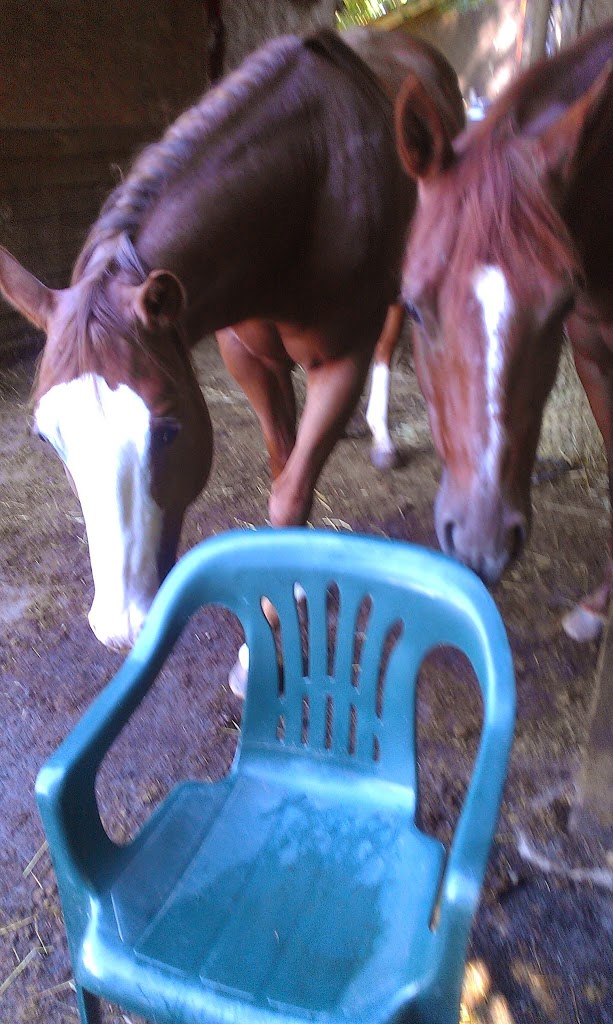 April 15, 2016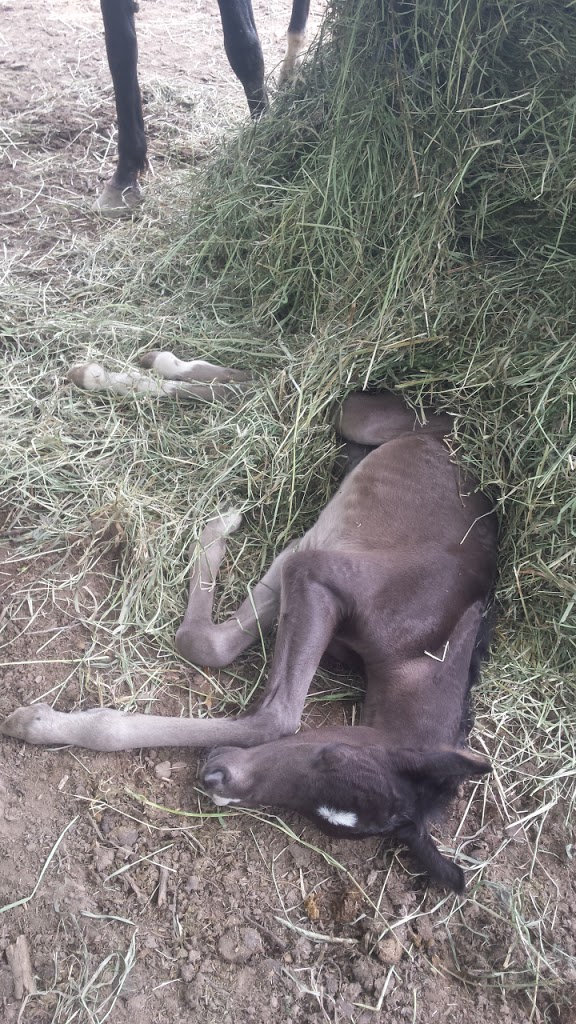 June 9, 2018