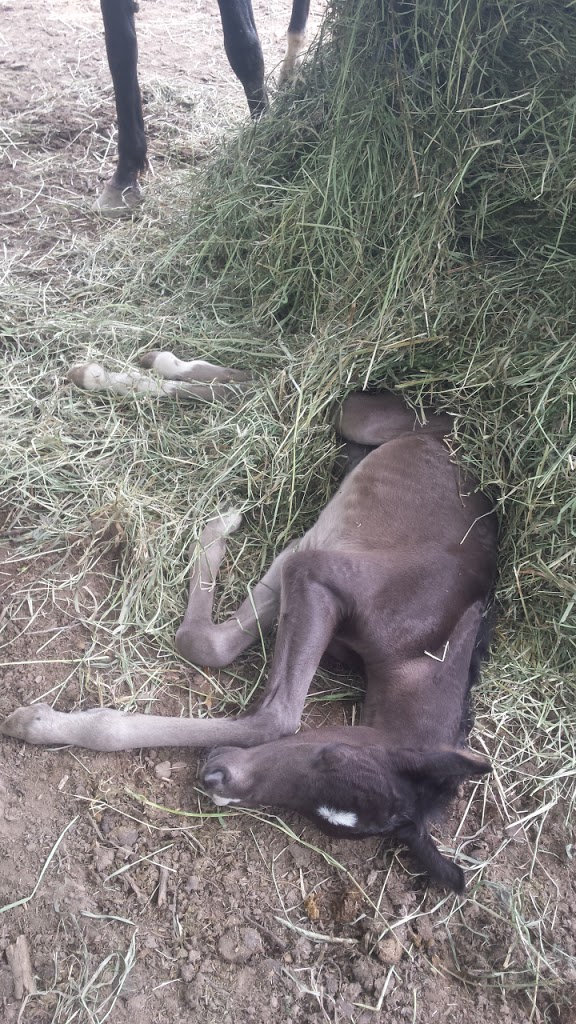 Day 2: Nasr the baby Arabian horse
June 9, 2018
Nasr's second day here at East West on the outside.
Meaning the outside of mom's tummy.
For months we have watched his mom get bigger, seen those first kicks and stirs, even observed Lucky the wise Arabian with his nose on her belly, quietly doing…something…
Talking to him?

Just overnight, he has changed a little.
His opinions are stronger.
His will is stronger.
His legs are more coordinated.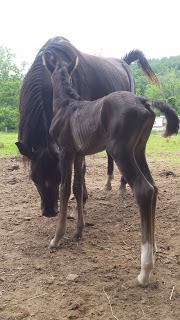 He likes having his neck and chest scratched.  And is starting to clumsily return the grooming.
He dislikes being restrained.  And will buck and rear to object.  Even at 2 days old, it takes some strength to insist that those behaviors are not allowed with humans.
And he is still very much a baby.  Wake, eat, play, and then sound asleep in the blink of an eye.
Boots make good pillows…
And today's giggle: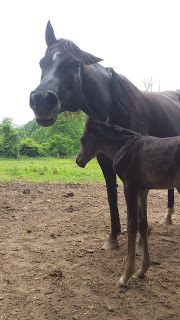 Some days Bahi is very photogenic.  And some days…well…
Day 1
Day 3
copyright (c) 2018, all rights reserved
You May Also Like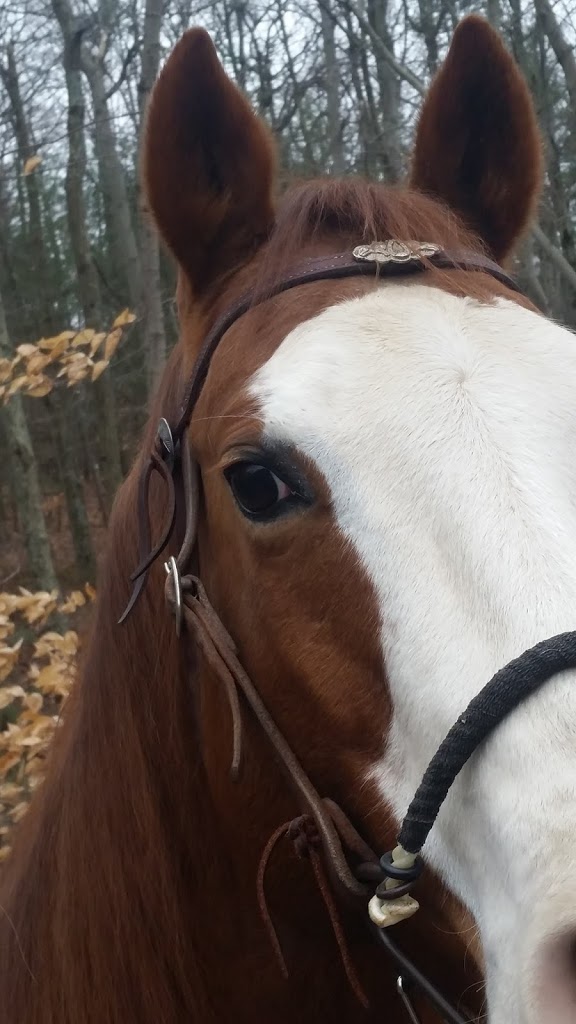 June 5, 2016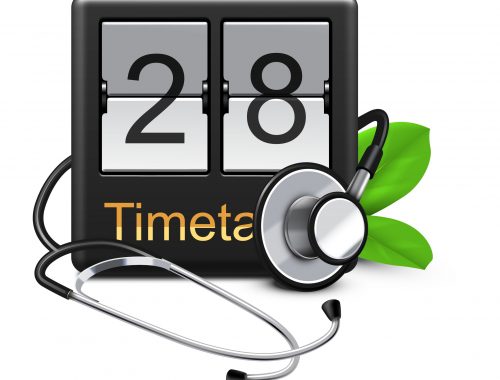 October 23, 2021