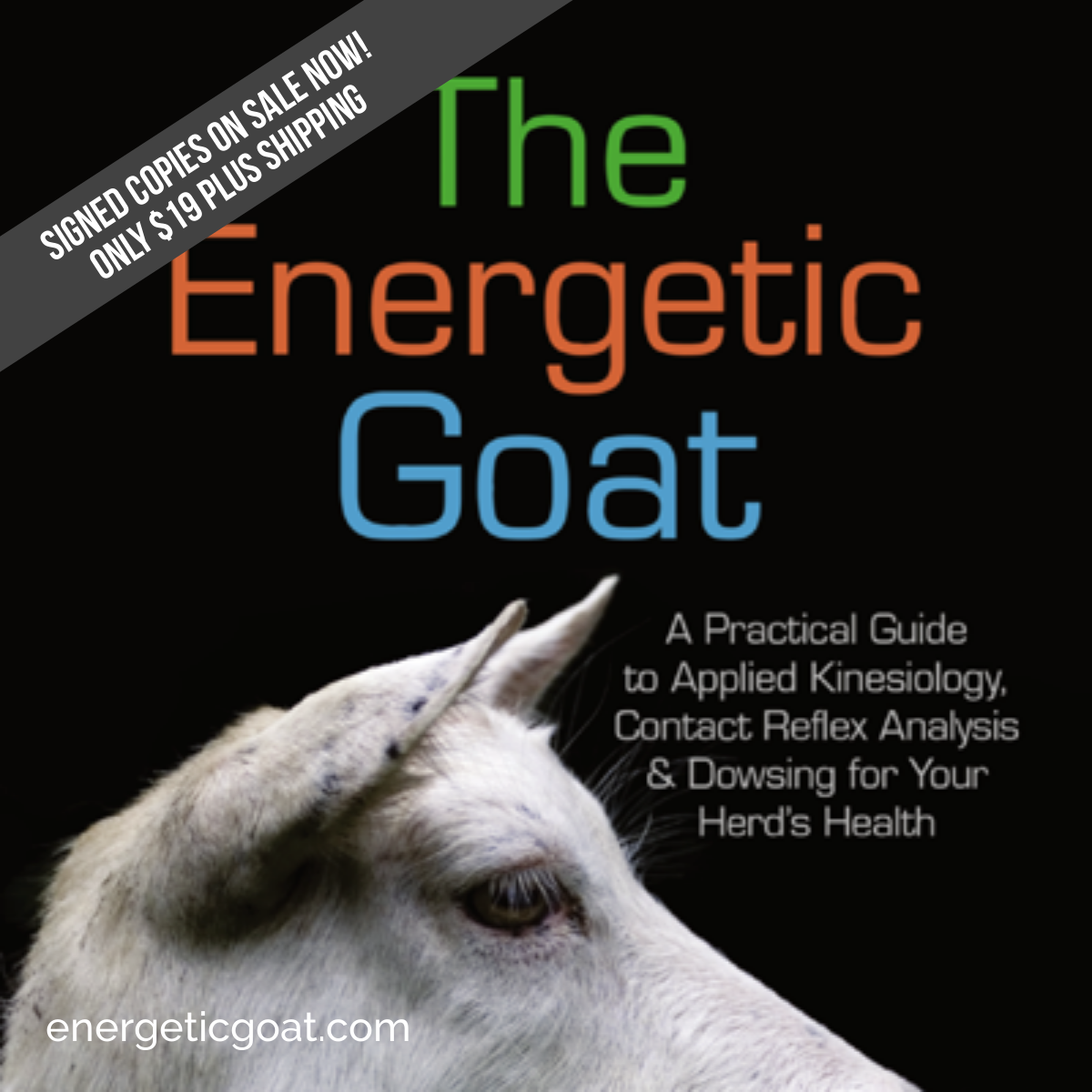 The Energetic Goat
October 5, 2015
Whoot!!!  It's here!  I finally wrote my first book.
My dad always wanted me to write books.  I don't think he thought my topic would be practical applied kinesiology for goats.  Hopefully he's chuckling…

My goat model for the book is Oak Hill's very own Artemisia.  Temi LOVES attention, and was quite happy to model.  There are several pictures where she appears to be smiling at the photographer.
Meanwhile, you too can discover how energy testing can help your goat herd.

Holistic practitioners have been using reflexology, muscle testing, and dowsing to improve human health for centuries. Applying these methods to my goat herd was just common sense. All living things, are made up of electrical energy. You can learn how to harness this energy to work with your goats in a way that is convenient, inexpensive, and safe for your herd.
This book provides step-by-step instruction on the basic techniques, including common variations, as well as guidance on how to adapt other techniques to suit your personal preferences.   Newcomers to alternative veterinary medicine will find the many photographs, diagrams, and sample case histories particularly useful, while veteran practitioners will discover new tricks and techniques to add their repertoire, from the never-before-in-print human reflex point chart (used for surrogate testing) and the cross-reference chart of common goat health problems and popular remedies. The cross reference chart includes specific information for the products from Dynamite, Fir Meadow and Land of Havilah.
The book also includes a timeline for transitioning your animals from conventional to holistic herd management, including tips on minerals, nutrition, and dealing with parasites.
Signed copies on sale now!  Unsigned copies are available from my publisher Acres U.S.A. and Kindle copies are available at Amazon.
Copyright ©2016 Carrie Eastman.
These statements have not been evaluated by the Food and Drug Administration or American Veterinary Medical Association, and are not intended to diagnose, treat, cure or prevent any disease. Always consult your veterinarian about any changes to your animal's health program.
You May Also Like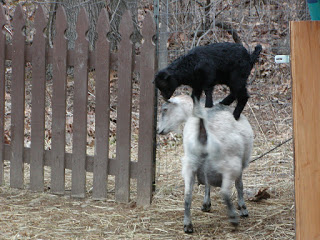 December 6, 2013