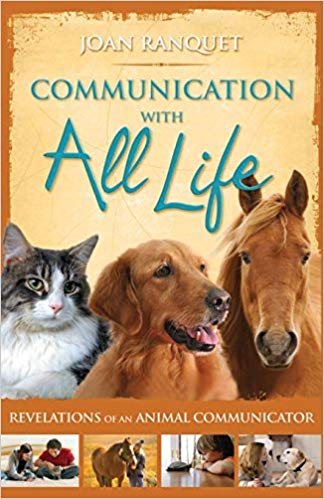 Joan Ranquet & animal communication
December 18, 2015
In the last few months, I have blogged about a new level of communication between myself and my horse herd.
All my life I dreamed of having the kind of relationship with horses that is portrayed in the Walter Farley Black Stallion series, or in The Man From Snowy River movie.  Now I'm actually building that.  Fun!

Recently, I started having more confidence in the feedback I've been getting from the horses for a while. The more confidence I develop, the more clear and frequent the feedback is becoming.  I had still sometimes failed to hear what they were saying, or struggled to hear clearly.  And I was only hearing the horses and goats, not my other animals (or so I thought).

Around this same time, I got to chatting with Joan Ranquet about her new book Energy Healing For Animals and my own book The Energetic Goat.
As we both wrote about similar topics, we decided to swap books. As a bonus, she also sent her book Communication With All Life.
I picked up Communication and couldn't put it down.  The book answered many questions I have had about how I am getting these messages and how I can hear more clearly.
Joan blends in some real-life stories that gave me some great ideas for improving my relationship with my dogs, cats and other critters.  I'm seeing the dogs differently now.  Just reading a few short paragraphs shifted my entire perspective in a way that is hard to express, and has made a huge difference already in how the dogs and I interact.  I realized I was putting mental "labels" on them, and they were living up (or down) to those labels.  When I switched my "labels" to uphold their best qualities and best potential, they have started living up to that.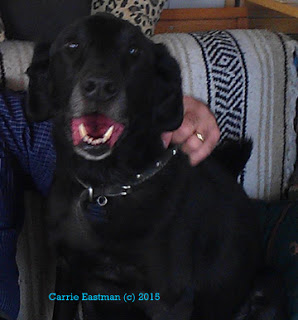 A really good example is Dude.  Dude is a mixed breed who should be very intelligent and thoughtful and calm.  Historically, we have all thought of Dude as, well, a little slow, a little doppy, somewhat spastic and very goofy, and we talked to him and about him that way. His actions matched our thoughts.  He was inconsistent, hyperactive especially when petted, and the most frequent trouble-maker.  I am now complimenting him on his intelligence, sending calming energy when I pet him, and just appreciating him for being him.  And he has calmed down and is listening to my requests much better, even able to leave the house off leash and return when called.  He made that shift in behavior and energy the same day I changed my thoughts about him.
Joan's book is thoughtfully organized, covering the basics of how communication occurs, what communication looks and sounds and feels like, and how to set yourself up to succeed.  She also included excellent information about building physical health, as healthy people and animals have stronger communication skills.  Overall, I feel Joan's book is a useful resource both for folks that are entirely new to communication and for folks that are already having the conversations and looking for ways to improve.  The many anecdotes add entertainment as well as teaching.  I found myself laughing and giggling quite a bit over the animal antics and messages.
I highly recommend reading her book, preferably with your animals reading over your shoulder.  You will all be entertained and learn something new.
You May Also Like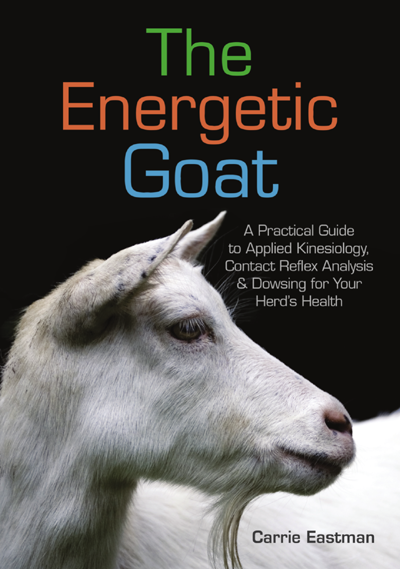 February 17, 2019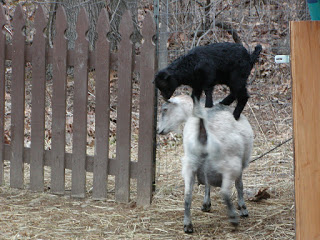 December 6, 2013

January 20, 2016