At the South Mountain Fair…
August 18, 2011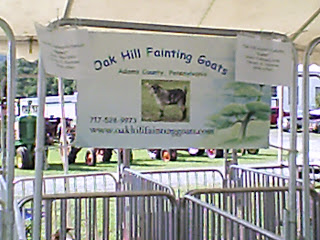 So here we are at the South Mountain Fair!
The fair gave us a great spot in the goat tent, facing the foot traffic. We've had lots of visitors, and lots of questions about myotonic goats.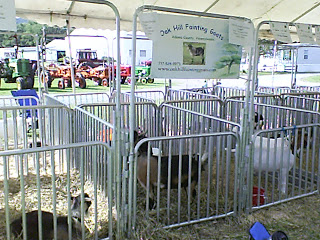 The Oak Hill pens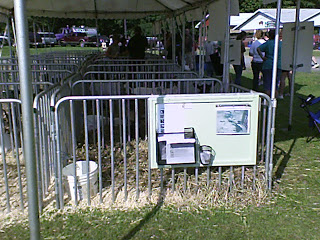 Our display – great end spot in the tent
Folks can help themselves to fliers about the my favorite goat products, take a business card (or 3) and flip through the Oak Hill photo album. I've had many requests to make the goats faint, so I'm glad I included a photo of the herd falling down.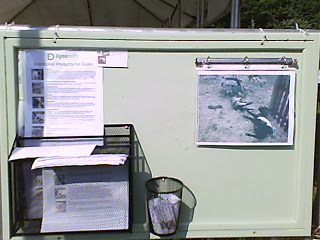 fliers and the Oak Hill photo album
The first day all 3 goats were pretty nervous about all the people, baby strollers, balloons, tractors and cattle! Now they have settled in, and while they still aren't thrilled with baby strollers, they are taking the rest in stride. Harley in particular has become a real ambassador for the breed. I take her out for strolls around the livestock area, greeting children and answering questions about the breed. Several children have adopted her, and return to the pens over and over to visit, pet, scratch and cajole goat kisses.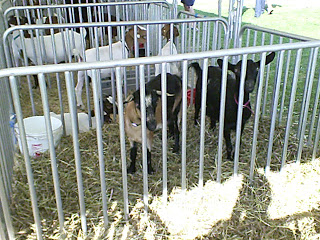 Harley & Carlotta "Where's lunch?"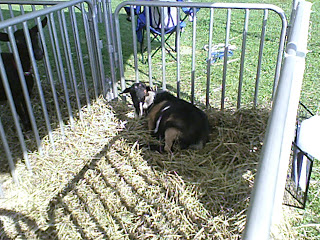 Tonka napping in the sun
Tonka has been a bit frisky, and has taken to head-butting hands that reach into his pen to touch his head.
Last night we got to show in the open classes. We were the only goats entered in the doe classes, and up against some Pygmy goats in the buck classes. It was fun to have some ribbons to hang on the pens, and I was so proud of all 3 goats. They handled the ring and the judging wonderfully, and no one fell down! Harley is a little ham, and took to posing naturally.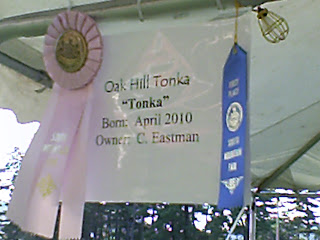 Open Breeding Goats, Other Breeds – Bucks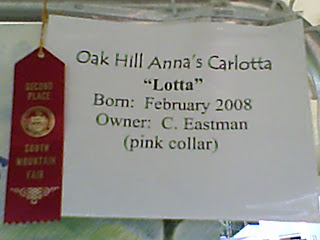 Open Breeding Goats, Other Breeds – Does



You May Also Like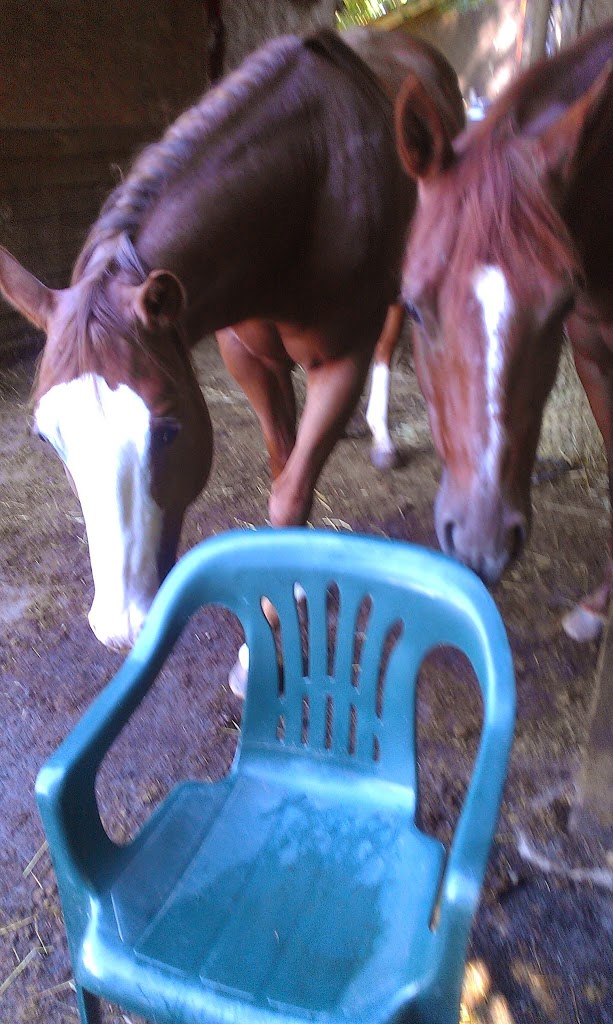 April 15, 2016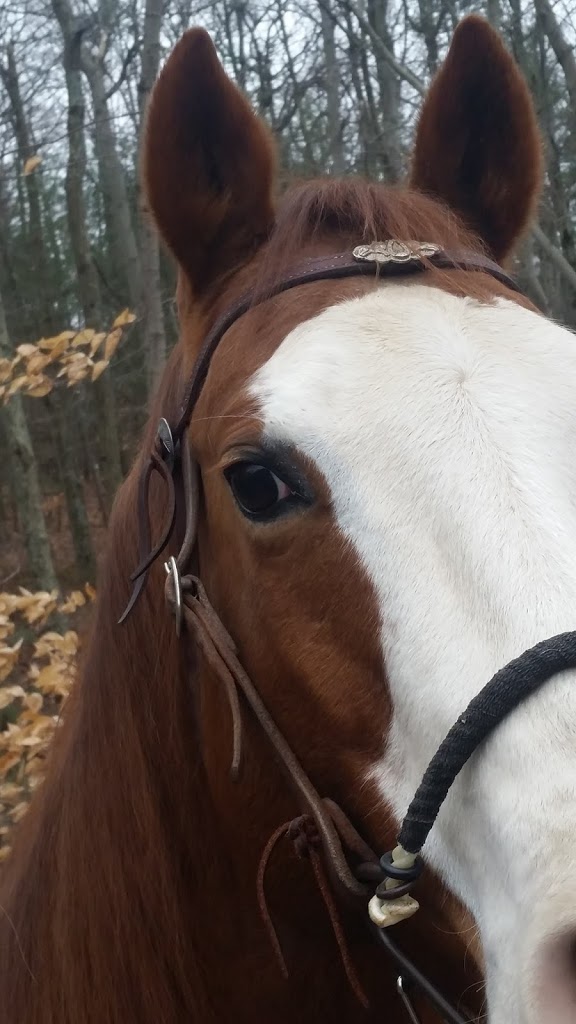 June 5, 2016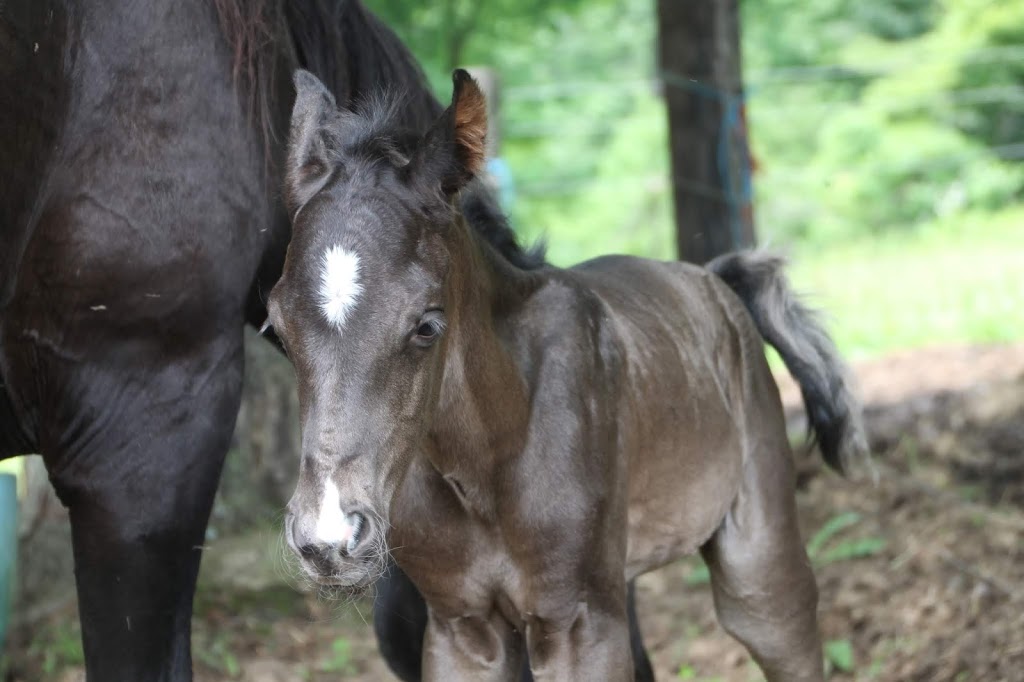 June 9, 2018